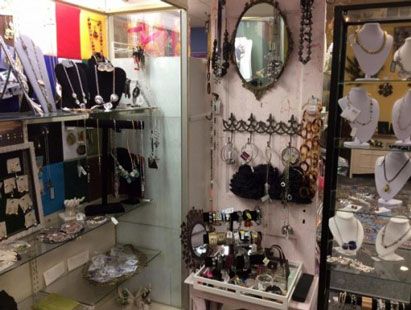 Jewelry
The Paper Mill Gift Shop carries a wide selection of jewelry items, including rings, earrings, necklaces, pendants, bracelets, pins, watches, gift sets and more.
Some of the names we carry include:
Mele & Company – Beautiful jewelry cases. Found in 1912. Most desired name in jewelry cases throughout the world.
Salisbury Pewter Jewelry & Keepsake Boxes
Howards Jewelry – Fashion jewelry and accessories.
New Dimensions Jewelry – Trendy line of jewelry and accessories.
Jewelry from other designers
Whether you're looking for a gift, or something for yourself to complement a new outfit, we have something for every taste. Call 410-667-4600 or stop by today to check out our selection.