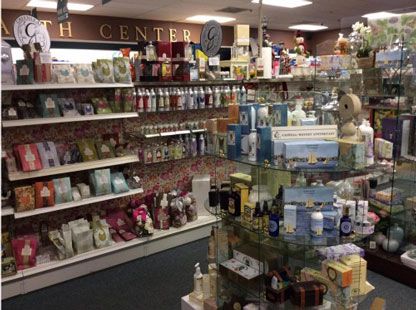 Designer Fragrances and Lotions
Paper Mill Pharmacy & Gift Shop carries a number of designer fragrances and lotions, along with other personal care items to make you feel your best.
Some of the names you'll find when you browse the aisles:
Burt's Bees Natural Skincare Products
Kiss My Face – Natural organic personal care products.
Caswell Massey Fragrances and Lotions – The oldest chemist & perfumers in America. Made in USA.
Thymes Perfumes – Soaps, lotions made in USA. Works of art for your body.
Lucky Tiger – Men's facial products, certified organic & made in USA.
Dinonis – Goat milk body lotions and soap.
And more
Call 410-667-4600 or stop by today to check out our selection of designer fragrances, lotions and skincare products.