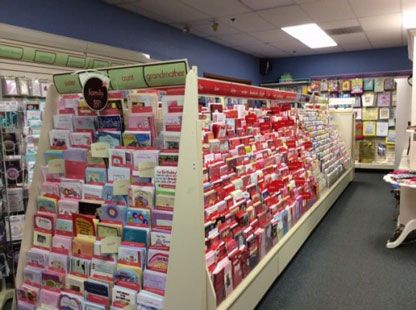 Cards
In this day of texting and email, the handwritten note or letter is becoming less common. But if you're one of those people who loves to sit down and write a letter, or personalize a greeting card, take heart. Paper Mill's Gift Shop has just the thing.
Some of the paper items we carry include:
Caspari cards, including notecards, place cards, invitations, thank you notes and more
Greenleaf sachets- Scented envelopes made in USA
Michel Design Works- Exquisite boxed note cards and gifts
Pumpernickel Press and Design – Christmas cards
Designer Greetings- All occasion cards and gift bags
Graphique- Calendars
And more
Call 410-667-4600 or stop by today to check out our selection.